Forbes: 10 Steps For Building A Social Company Culture That Propels Your Business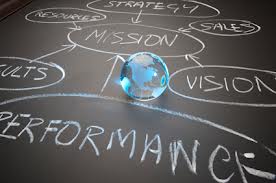 According to Peter Drucker, "Culture Eats Strategy For Breakfast," what culture are you building at your company?
From Forbes: Anyone attuned to how social and mobile technology is changing business will have witnessed a clear cycle of adoption over the last few years. First, we saw B2C companies respond to consumer demands for greater engagement across social media channels. Then, B2B companies rose to a similar challenge, more slowly recognizing that even they had to engage with their customers using social tools due to demands for better service and transparency.
Now a third stage of social adoption is growing in recognition and importance – the need to create a social business culture inside your company that brings the brand's mission to life among employees. With this in mind, here are ten steps to building a social culture…
We First CEO Simon Mainwaring's 10 Steps on Forbes here!

What is Conscious Capitalism?

Donate Today

Make a one-time donation of any amount using the PayPal button below. Alternately you can become a member on our

Membership

page.