Fast CoExist: 5 Ways Intrapreneurs Can Make The Business Case For Change At Their Company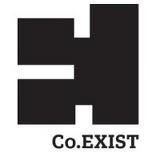 In the world of social good, pitching is 90% of the battle-enrolling others into the change you believe. Gandhi did this. Martin Luther King, with his ability to create a bridge into a tolerant and diverse future, did it, too. Florence Nightingale wasn't just a nurse, but a master storyteller. But what happens when you are pitching social good within a multinational corporation? When you are a cubicle warrior-fighting to transform organizations from the inside, your ideas are only as good as your pitch.
Read more from FastCoExist here:
What is Conscious Capitalism?

Donate Today

Make a one-time donation of any amount using the PayPal button below. Alternately you can become a member on our

Membership

page.