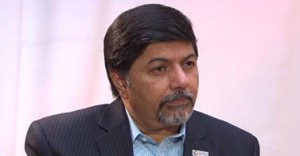 In a capitalist world, profit is the highest good. With consumers increasingly demanding social responsibility from businesses, is it possible to turn a profit while staying true to humanity's core values? Is Conscious Capitalism an oxymoron or a does it represent a shift toward a values-based economy? Oksana is joined by one of the founders of the Conscious Capitalism movement Rajendra Sisodia to exchange views on these issues.
Watch Conscious Capitalism co-Founder Raj Sisodia talk with RT here! http://ow.ly/tr3Ph
What is Conscious Capitalism?

Donate Today

Make a one-time donation of any amount using the PayPal button below. Alternately you can become a member on our

Membership

page.